WDSD 2023 celebration was a true embodiment of this year's theme, "With Us Not For Us." Early in the morning of March 23rd, the reception area of a conference hall at Nobleza Hotel in Kicukiro district, where RDSO held the WDSD 2023 celebration, bustled with parents and their children as they registered and took pictures from a colorfully decorated photo booth. There was an exuberant attendance of families from near and distant regions in Rwanda, with some from as far as Rusizi, Nyagatare, and even the Mahama refugee camp in Kirehe.
RDSO was also honored to host distinguished guests such as Hon. Eugene Mussolini—the MP for persons with disabilities, Amb. Ron Adam–the Israel ambassador in Rwanda, and various collaborators from HI Rwanda, CHAI Rwanda, and Kanombe Military Hospital, to name a few. RDSO particularly appreciate our collaboration with GIZ and the Irish community; their sponsorship went a long way toward a successful celebration of the WDSD 2023 in Rwanda.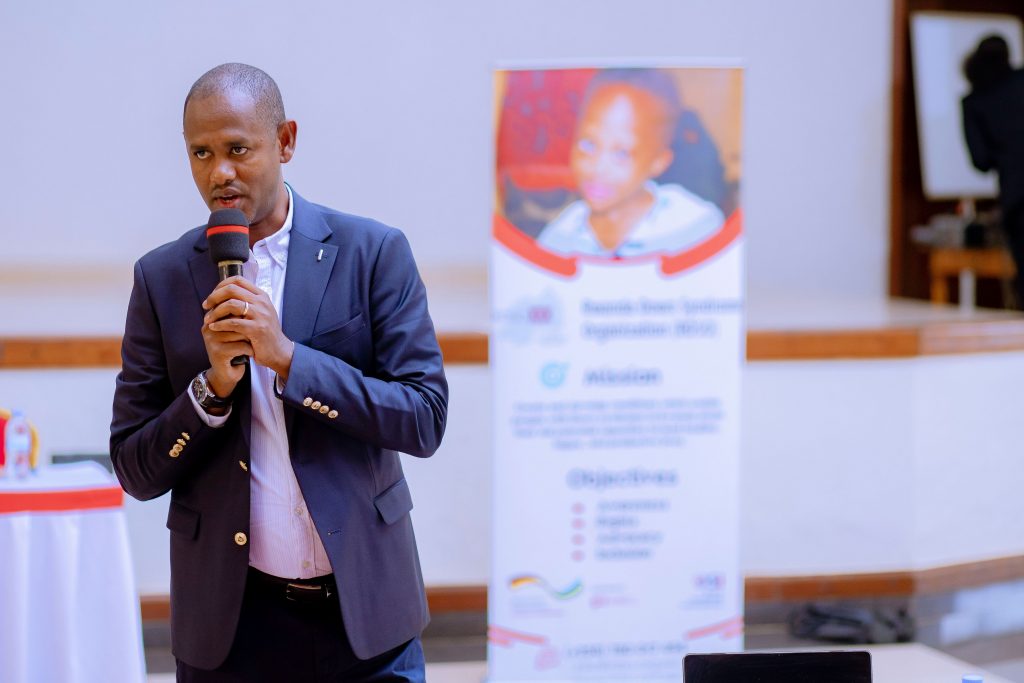 The event was conversation-based as a range of healthcare specialists, including a geneticist, speech therapist, and occupational therapist, discussed with families the best parental practices for children with Down syndrome, and families had opportunities to visit an allocated space for preliminary health assessments of their children for later referral. In his speech, Hon. Mussolini reiterated the political will and efforts of the government of Rwanda to champion the socio-economic development of persons with disabilities by fostering inclusivity in different sectors and services.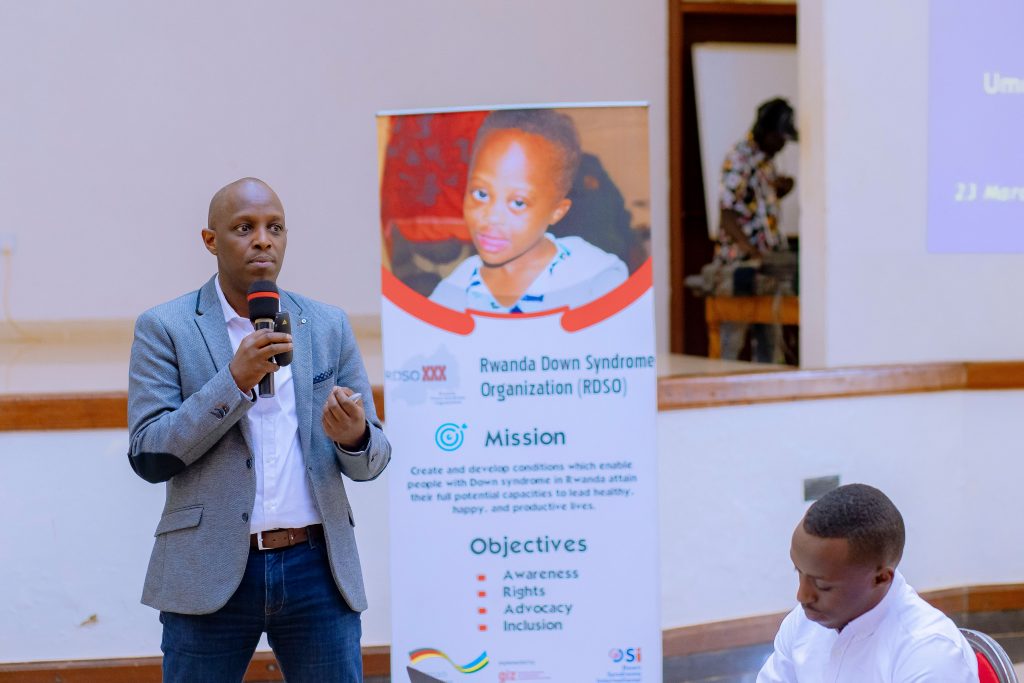 Families were also reminded of the rights of their children with Down syndrome through an overview of the UNCRPD (United Nations Convention on the Rights of Persons with Disabilities) and the narration of stories of persons with disabilities whose rights were fulfilled upon awareness to bring the points home. Young people with Down Syndrome actively participated in the conversation as well. They talked about their engagement in the Hirwa self-advocacy cohort to promote their employment, and one of them, Eric, briefly recounted his workplace experience assisting in a gymnasium.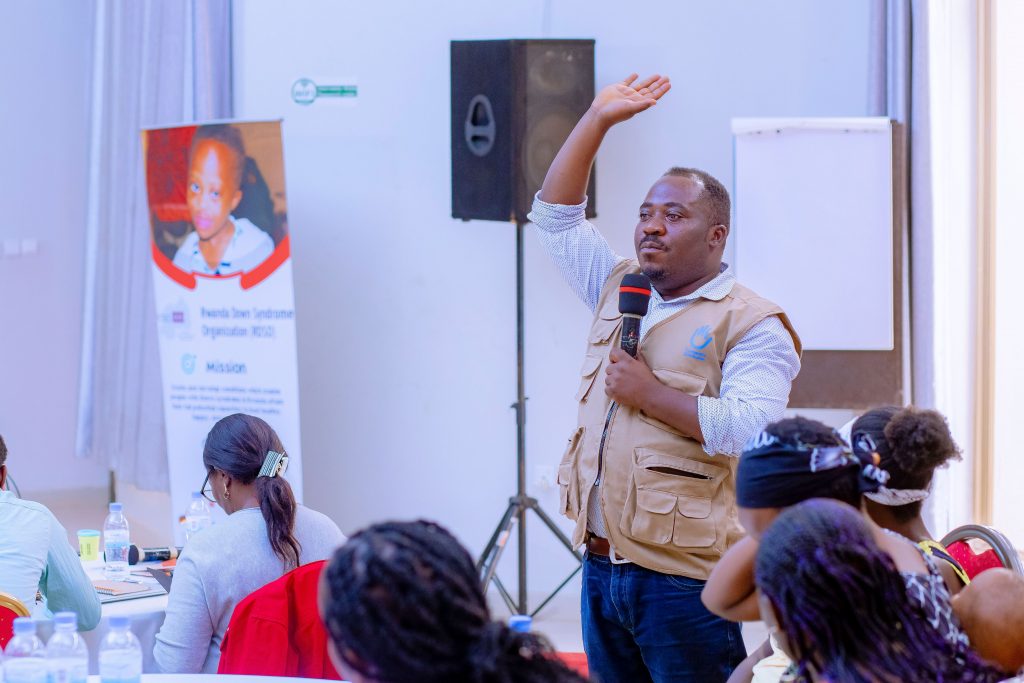 Overall, it was a joyful celebration with fun dancing moments of children and young people that promised ripples of laughter around the conference hall every now and then, and of course, parents rushing to capture the memories on their smartphones.
Written By: Pascaline M. Munezero (Volunteer at RDSO)